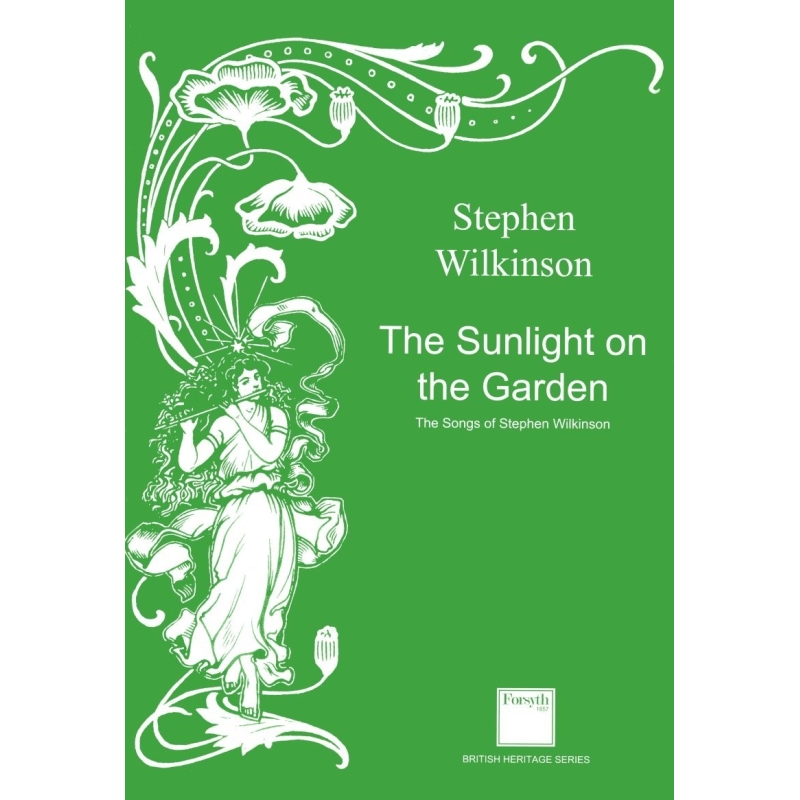  
Wilkinson, Stephen - Sunlight on the Garden, The
Catalogue No: FWS10
The first volume of collected songs for voice and piano by aclaimed choral conductor and arranger Stephen Wilkinson.
This album includes settings of Marvell's poem The Garden, a joyful expression of horticultural delights that cleverly combines an almost atonal idiom with elements of a Gilbert and Sullivan patter song. The title work The Sunlight on the Garden is a setting of the MacNeice poem of the same name, and evokes darker moods of wartime by the use of a constantly evolving harmonic palette.
\"In the field of choral music, Stephen Wilkinson is a genius.\" (Yorkshire Post)
\"Simply a great choral conductor\" (South China Times),
\"No praise could overstate the merits of Stephen Wilkinson's direction\" (The Guardian).
Contents (click link to hear recording via YouTube)
A NOTE FROM THE COMPOSER
Gentle Singer,

I've been into composing since I was eight. My professional life has been bound up with singing and singers, so it's mainly choral music and songs I've written. The earliest song in this collection comes from my twenties, the latest from my eighties. Not unnaturally they have a wide range of styles; some just cried out for music from the pages of anthologies; others are expressions of affection to my family. I have a natural affection for the songs themselves; they are, after all, my children too. As they leave home at last they hope they will find a place in your heart.
Some songs with recorder, written for the recorder virtuoso John Turner, are being published separately. I have to thank him for the whole idea of publication, for his exemplary typesetting and for handling all the relevant business. I join a host of other composers who have also enjoyed his creative support.
Stephen Wilkinson, Sale, February 2005
Customers who bought this product also bought: