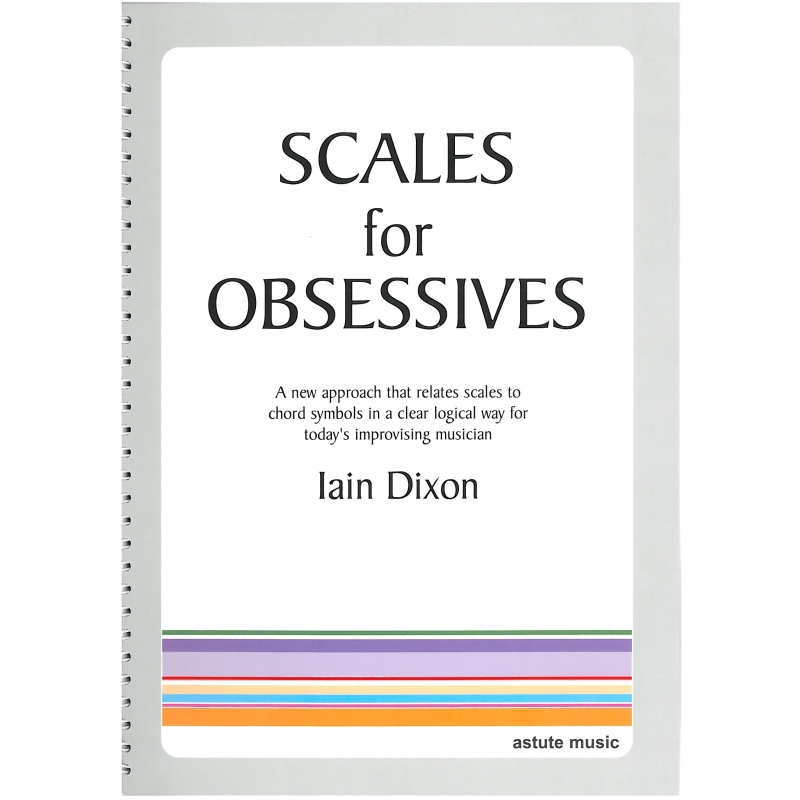  
Scales for Obsessives by Iain Dixon
Catalogue No: am107-01
A new approach that relates scales to chord symbols in a clear, logical way for today's improvising musician.
'Scales for Obsessives' seeks to answer the question: 'What scale can I play over this chord?'
Each scale is played together with a basic four note chord. The chord is obtained by taking the root, third, fifth and seventh of each scale. By doing this we create a connection between the scale and the chord. In this way the scale is no longer perceived in isolation, it now exists in a context - that context is the sound of the chord and its chord symbol.
This book will help you to understand:
which scale fits which chord
which chords live within each scale
how a single scale can be used over a number of different chords
how a number of different scales can be used over a single chord
This book can be of benefit to improvisers at all levels.
Customers who bought this product also bought: