Let's Play the Piano! - mini meetups! Saturday 3 September 2022
Session 1: 10.30am-12.30pm
Session 2: 12.45pm-2.45pm
Session 3: 3pm-5.00pm
We have been hosting Let's Play the Piano! meet up groups for several years now. Since September 2021 we host sessions on the first Saturday of every month as 'mini-meetups', enabling good social distancing and a less intimidating environment for participants to play.
Ben Richards has built a vibrant community of over 2,000 pianists who come together to play to one another. If you are interested in participating you need to book via the 'Meetup' website. https://www.meetup.com/Lets-Play-The-Piano-Manchester/
These sessions tend to fill up very fast - so please do book ASAP!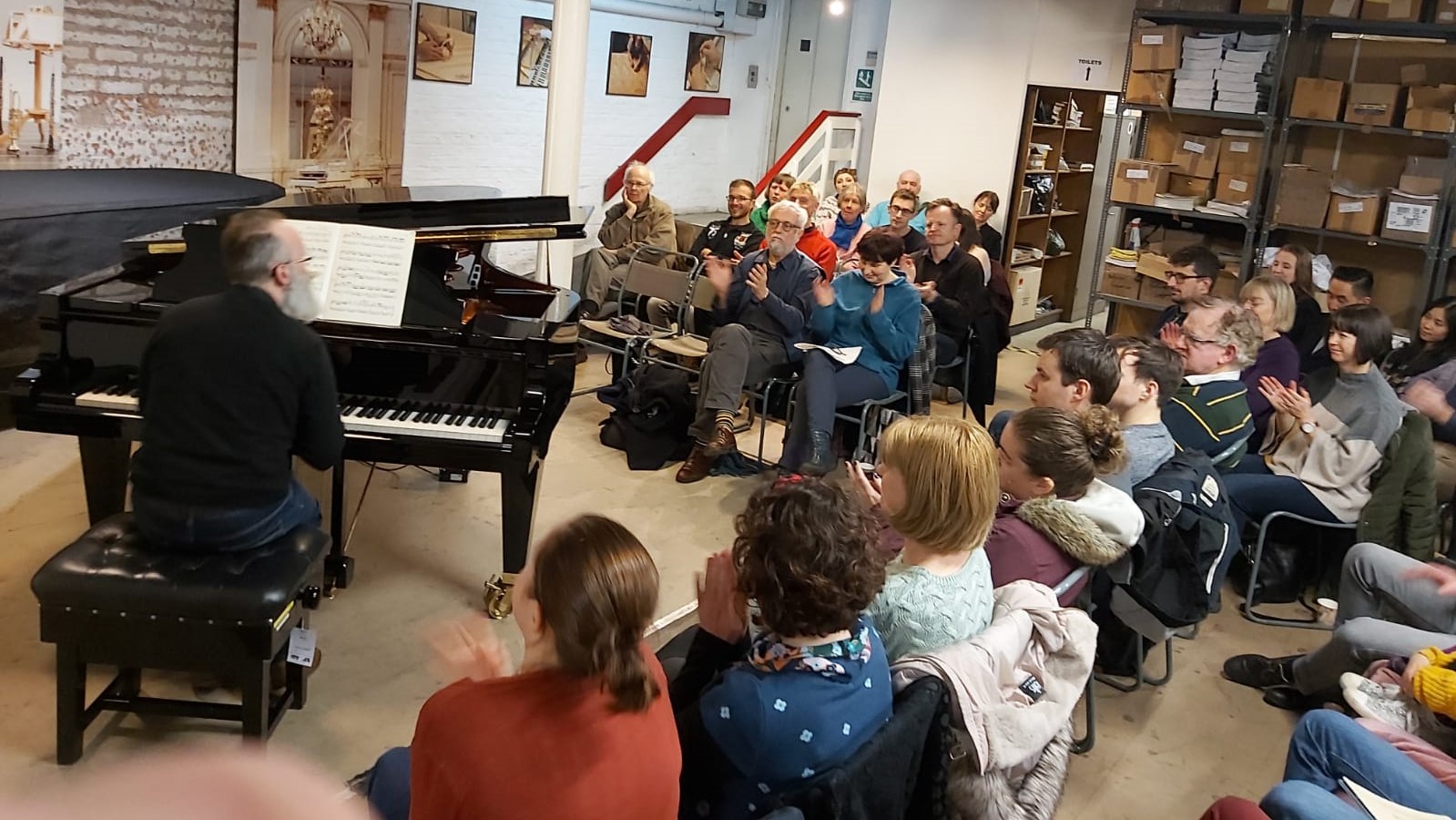 This was one of the let's Play the Piano! sessions from January 2020.