Rose McLachlan (piano)
Plays Scarlatti, Debussy & Ravel

• • •
A free socially-distanced evening recital in the Forsyth piano showroom!
First Floor, Forsyth, 126 Deansgate, Manchester M3 2GR
Friday 15 October 2021, 6.30pm – 7.30pm

Doors open at 6pm: please arrive early so everyone can be safely seated in time!
• • •
FREE ENTRY! Advanced booking required: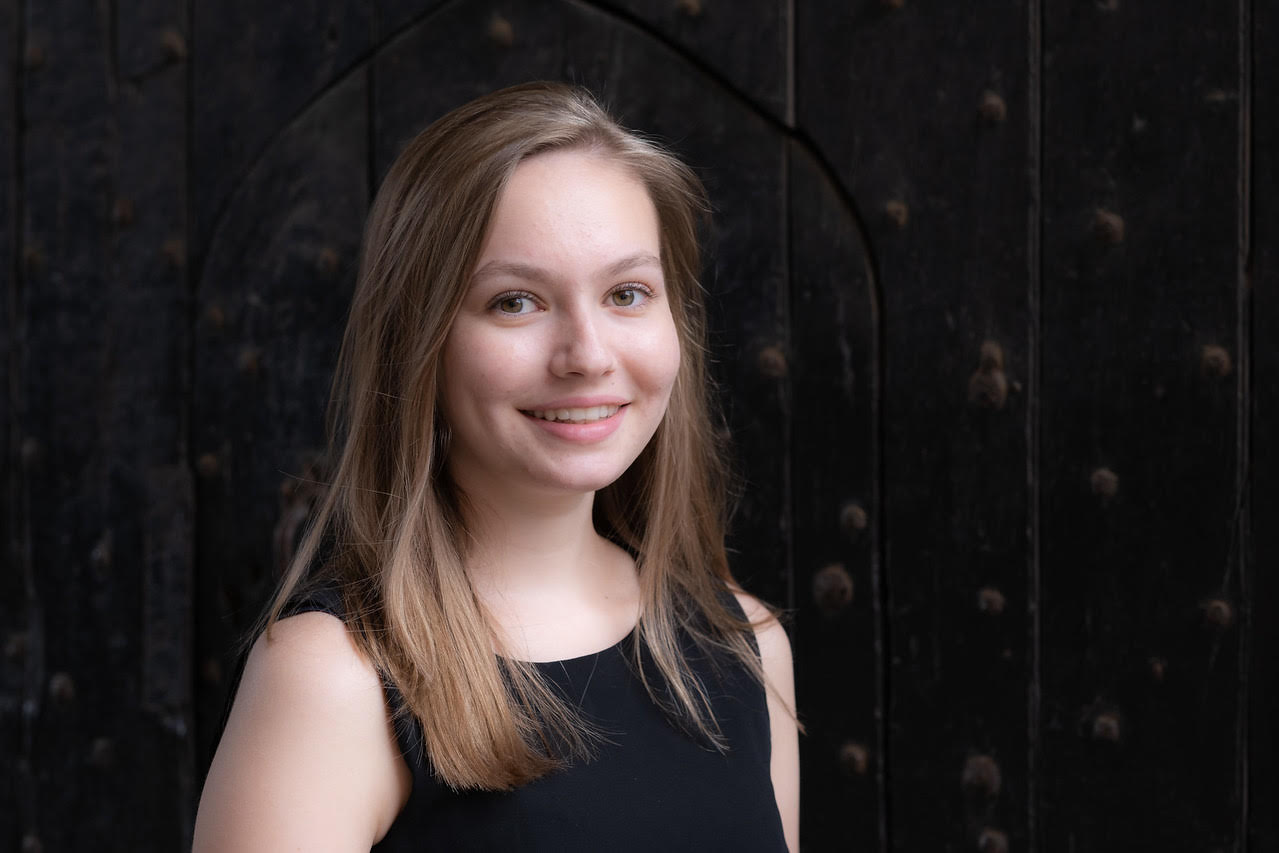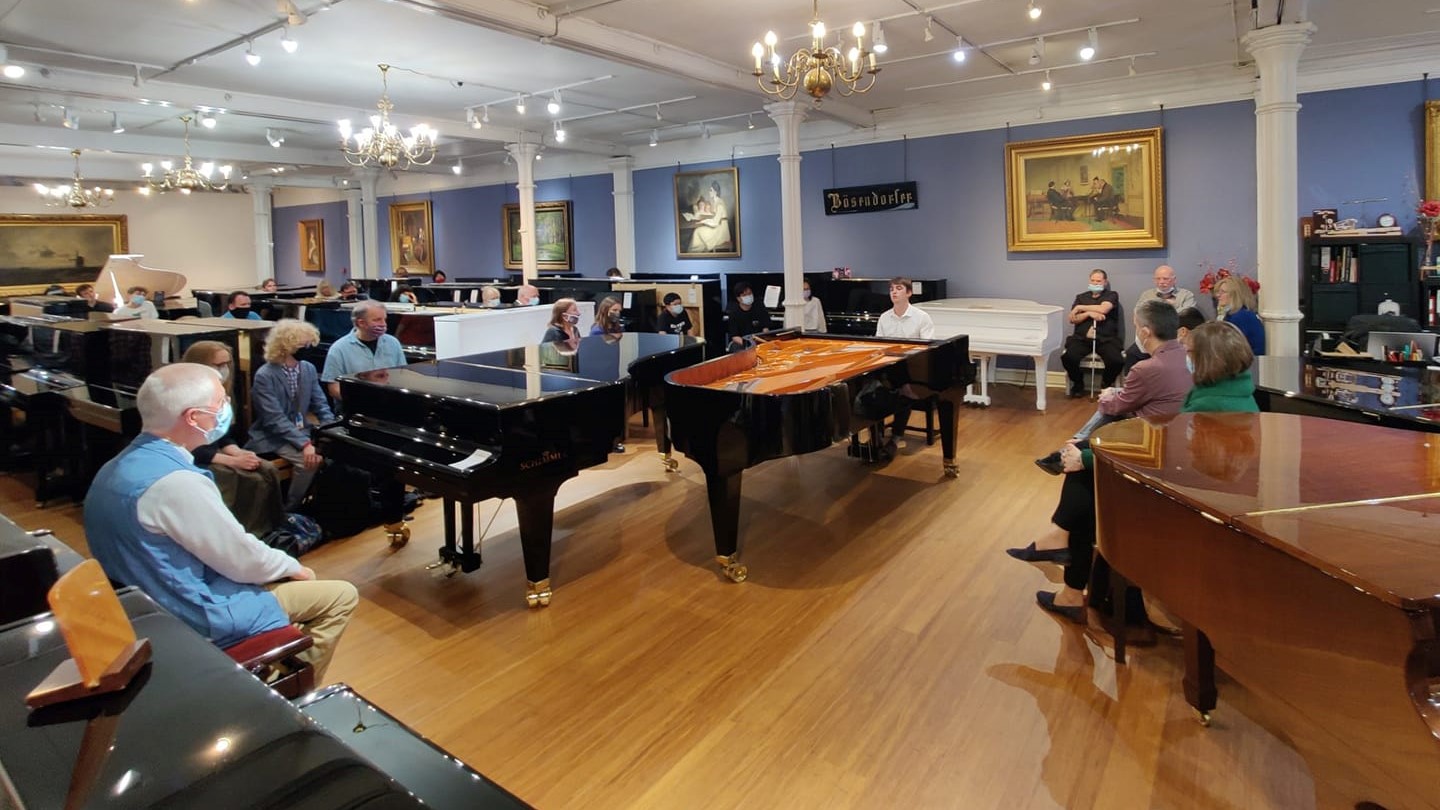 We had the pleasure of hearing Rose perform here at Forsyth during lockdown when she recorded an online concert for Rhyl Music Club in our Piano Showroom – here's a clip of her playing the Toccata from Bach's sixth Partita – so we're thrilled to be able to welcome her back now to perform in front of a live audience!
Rose has already been broadcast on BBC Radio 3, performing Shostakovich's second piano concerto with the BBC Concert Orchestra conducted by Barry Wordsworth, and has performed and won numerous awards throughout the UK and Europe. She is currently studying at the Royal Northern College of Music here in Manchester.
This performance is part of our new series of evening recitals in the beautiful acoustics of our vast piano showroom. As before, audience members will be asked to spread out throughout the showroom. Those able to stand may wish to do so for a better view, but piano stools will be available for everyone who wants one, and anyone who needs a seat is encouraged to inform us when booking so we can reserve one for them nearer the piano.
Programme
Approximately 1 hour
• • •

Domenico Scarlatti
Sonata in A Major K. 39
Sonata in G Major K. 427
Sonata in D Major K. 29
•
Claude Debussy
Images, Book 2

•
Maurice Ravel
Le Tombeau de Couperin

• • •
Rose McLachlan (piano)
Rose comes from a family of musicians and was born in Cheshire in 2002. She began piano lessons with her father and entered Chetham's School of Music in 2010, where she studied with Helen Krizos.

Rose has already had considerable successes in national and international competitions: she was the overall winner of the 2016 Scottish International Youth Prize at the Royal Conservatoire of Scotland; and as a result of winning the Yamaha Prize in the 2017 EPTA UK competition, Rose performed at St Martin-in-the-Fields. In 2018, as an overall winner of the Chetham's concerto competition, Rose was selected to perform the Ravel G major concerto with the Chetham's symphony orchestra. In 2018 Rose also won the Chopin and Beethoven prizes at Chetham's and in 2019 she was overall winner of the junior intercollegiate Beethoven Piano Society of Europe competition. Rose was the overall winner of the 11th Dora Pejačević competition organised by EPTA Croatia in 2019.

Rose is fortunate to have performed with orchestras on multiple occasions, including the Clara Schumann concerto with the New Tyneside Orchestra in Newcastle conducted by Monica Buckland in 2019 and Shostakovich's second concerto with the BBC Concert Orchestra conducted by Barry Wordsworth in the Malcolm Arnold Festival which was broadcast on BBC Radio 3. 

Rose is now at the Royal Northern College of Music in Manchester, continuing her studies with Helen Krizos. In 2021, Rose was a finalist in both the RNCM concerto competition and the Gold Medal competition and was also highly commended in the Mark Ray Recital Prize. She is extremely grateful to receive financial support from the Dobie Charitable Trust, the Muriel Berry Scholarship, the Waverley Fund and the Pendle Young Musicians' Bursary.