Amy Wakefield & Susan Bettaney (Piano Duet)
Play Chopin, Philip Lane, Kuhlau & Richard Rodney Bennett



• • •
A free socially-distanced evening recital in the Forsyth piano showroom!
First Floor, Forsyth, 126 Deansgate, Manchester M3 2GR
Saturday 28 August 2021, 6.30pm – 7.30pm
Doors open at 6pm: please arrive early so everyone can be safely seated in time!

• • •
FREE ENTRY! Advanced booking required: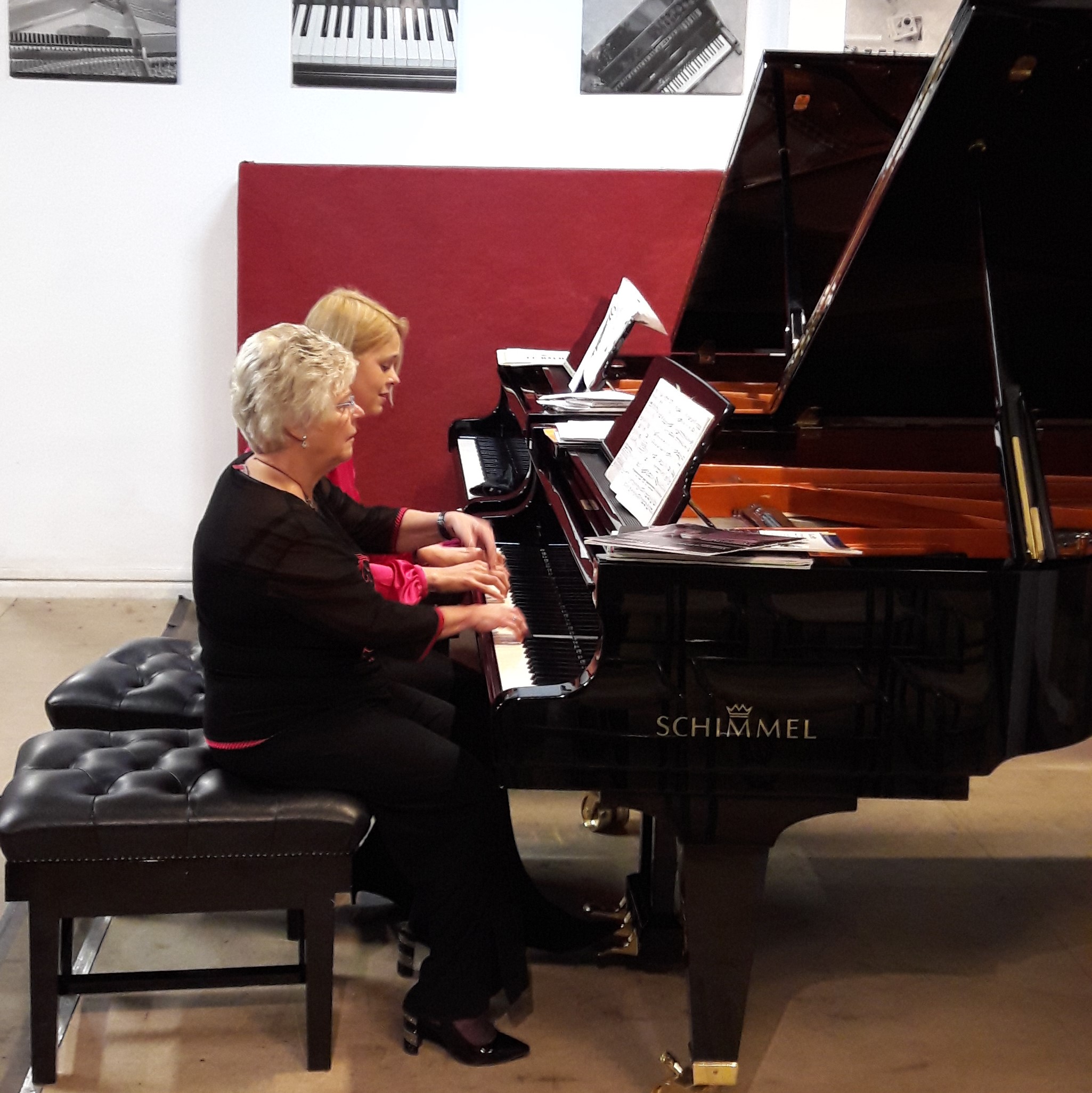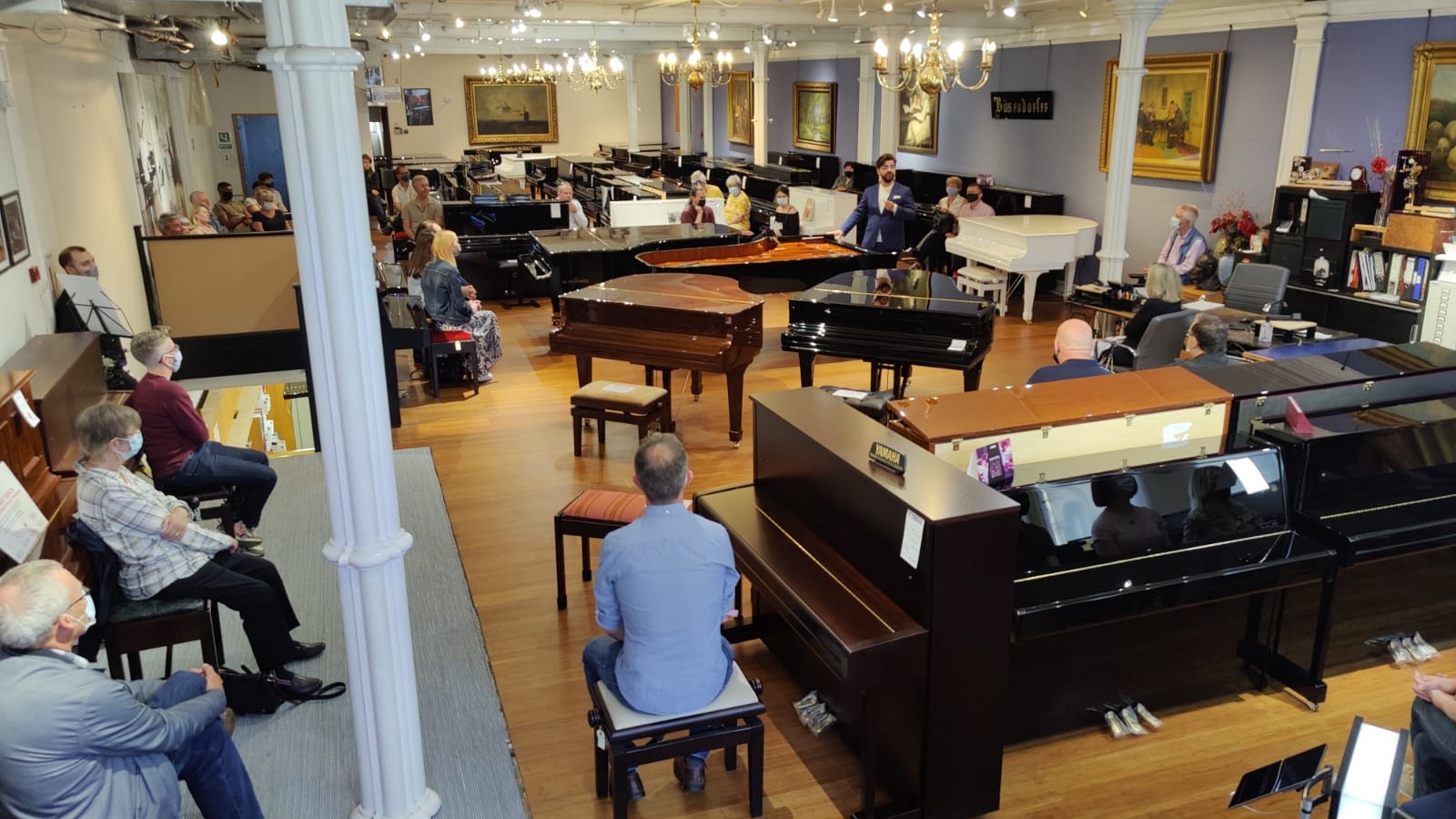 We are looking forward to welcoming back Amy Wakefield & Susan Bettaney (seen above left, performing during a piano workshop they hosted at Forsyth in 2019) for a glorious summer concert featuring works for piano duet (two players on one piano) by Chopin, Philip Lane, Kuhlau and Richard Rodney Bennett. More details to follow!

• • •
This performance is part of our new series of evening recitals in the beautiful acoustics of our vast piano showroom: you can watch the last concert by Daniel Ropota on Facebook. This space has been little-used for concerts in recent years as the sheer number of pianos on display makes it impossible to accommodate a traditional audience seated close together. But the size and layout of the room actually make it ideal for a socially-distanced performance!
Audience members will be asked to spread out throughout the room, so we can't guarantee everyone a good view, but it will certainly be a great sound! Those able to stand may wish to do so for a better view, but piano stools will be available for everyone who wants one, and anyone who needs a seat is encouraged to inform us when booking so we can reserve one for them nearer the piano.
Returning customers will see that we are part-way through a series of refurbishments to our piano showroom, with the work completed so far including newly carpeted and decorated stairs between the ground and second floors, and beautiful strand-woven bamboo flooring throughout the first floor piano showroom – see photo, above!

Programme
Approximately 1 hour
• • •
Programme to include works by Chopin, Philip Lane, Kuhlau and Richard Rodney Bennett

Full details to be announced shortly