Riccardo S. (Piano & Harp)
Plays Beethoven, Chopin, Debussy & Mozart



• • •
A Charity Concert Supporting AYM


• • •
A free socially-distanced evening recital in the Forsyth piano showroom!
First Floor, Forsyth, 126 Deansgate, Manchester M3 2GR
Friday 23 July 2021, 6.30pm – 7.30pm
Doors open at 6pm: please arrive early so everyone can be safely seated in time!

• • •
FREE ENTRY! Advanced booking required: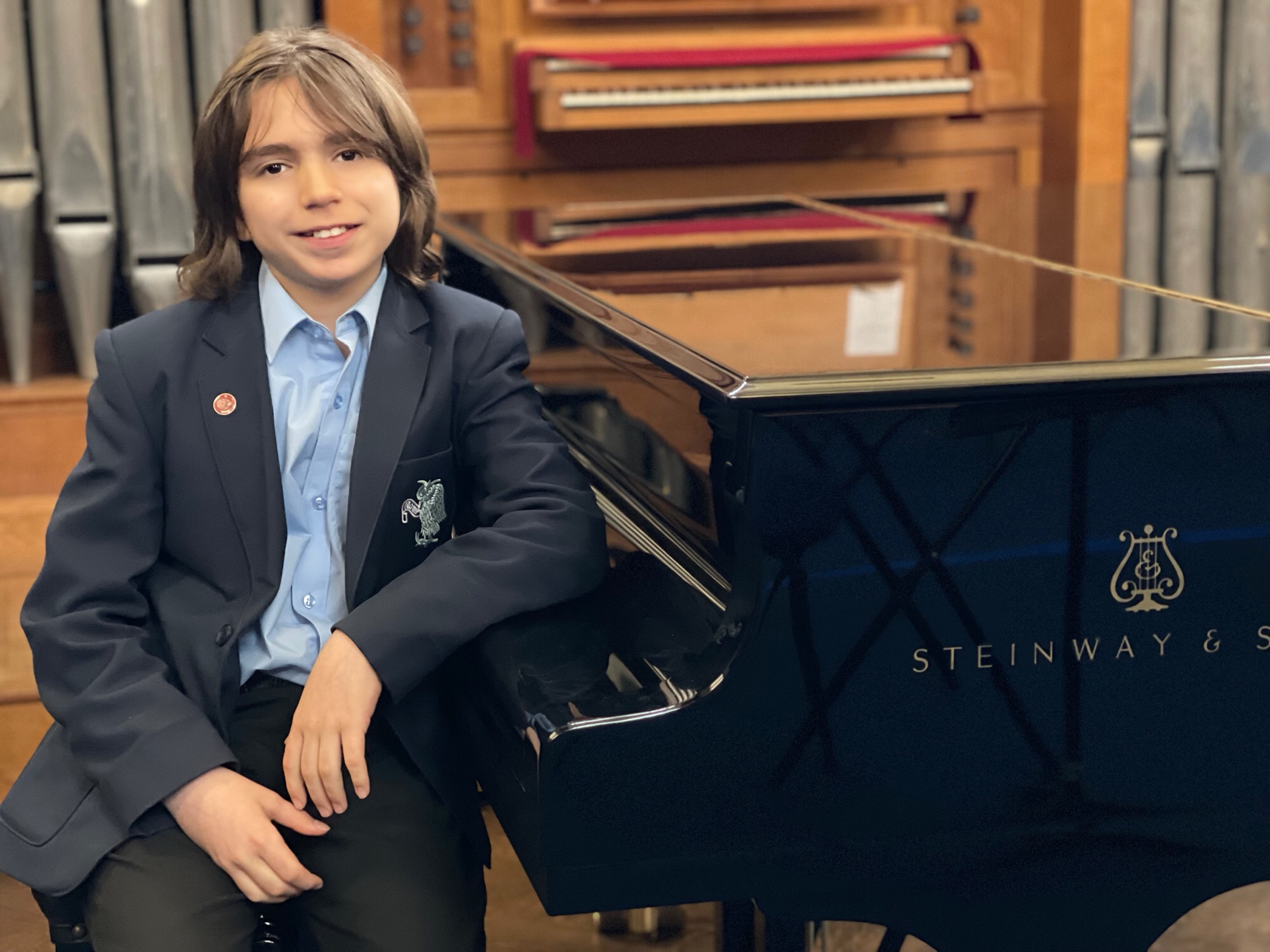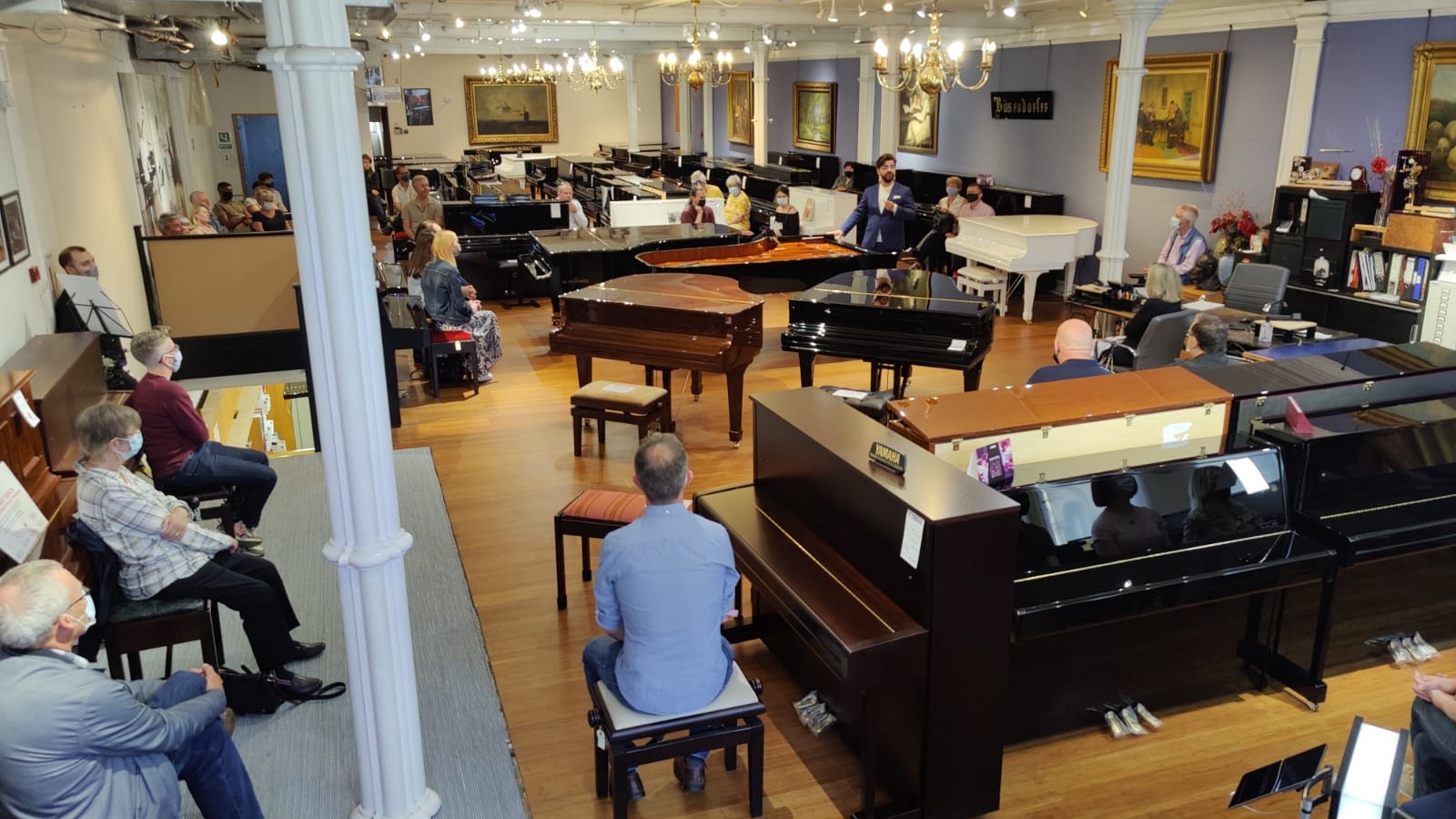 You are warmly invited to join us to hear thirteen-year-old Riccardo perform a delightful and varied programme on piano and harp in aid of the charity AYM, which does fantastic work throughout the UK funding music lessons and instruments for talented young musicians from low-income families.

We have followed Riccardo's progress with great interest over the years, not least because his piano was supplied by Forsyth, he regularly participates in our EPTA piano workshops, and he even received his first harp lesson in-store with one of our staff! Riccardo is currently preparing for his piano diploma with Murray McLachlan and studying harp at Junior RNCM with Lucy Nolan.

An AYM collection tin will also be available on the night for those wishing to donate in person
• • •
About AYM: Awards for Young Musicians

At AYM, we believe that musical talent is everywhere but opportunity is not. Family finances and other obstacles too often get in the way. We're here to change this in two key ways. We:

●    Support young musicians from low income families: with funding and other help
●    Support music education: through training, advocacy and research.


This combination creates real impact. Find out more by visiting www.a-y-m.org.uk

• • •
This performance is part of our new series of evening recitals in the beautiful acoustics of our vast piano showroom: you can watch the last concert by Daniel Ropota on Facebook. This space has been little-used for concerts in recent years as the sheer number of pianos on display makes it impossible to accommodate a traditional audience seated close together. But the size and layout of the room actually make it ideal for a socially-distanced performance!
Audience members will be asked to spread out throughout the room, so we can't guarantee everyone a good view, but it will certainly be a great sound! Those able to stand may wish to do so for a better view, but piano stools will be available for everyone who wants one, and anyone who needs a seat is encouraged to inform us when booking so we can reserve one for them nearer the piano.
Returning customers will see that we are part-way through a series of refurbishments to our piano showroom, with the work completed so far including newly carpeted and decorated stairs between the ground and second floors, and beautiful strand-woven bamboo flooring throughout the first floor piano showroom – see photo, above!

Programme
Approximately 1 hour
•

On Piano
Beethoven, Piano Sonata No. 8 in C minor Op. 13 'Pathétique'
W. A. Mozart, Adagio in B minor K 540
Debussy, La plus que lente L 121
Chopin, Variations brillantes Op. 12
•
On Harp
W. A. Mozart, Andante grazioso from Piano Sonata No. 11 in A major K 331, arr. Bouchaud
A. Scarlatti, Minuetto, arr. Bouchaud
A. R. Ortiz, Carnaval Brasileiro
Concone, Prélude from 30 études progressives Op. 26