Edward Leung (Piano)
Plays Liszt



• • •
A free socially-distanced evening recital in the Forsyth piano showroom!
First Floor, Forsyth, 126 Deansgate, Manchester M3 2GR
Friday 6 August 2021, 6.30pm – 7.30pm
Doors open at 6pm: please arrive early so everyone can be safely seated in time!

• • •
FREE ENTRY! Advanced booking required: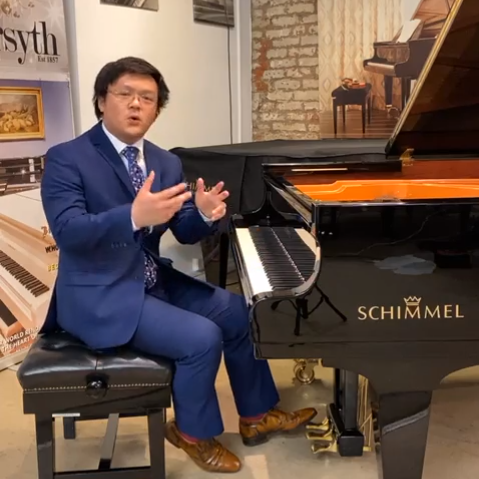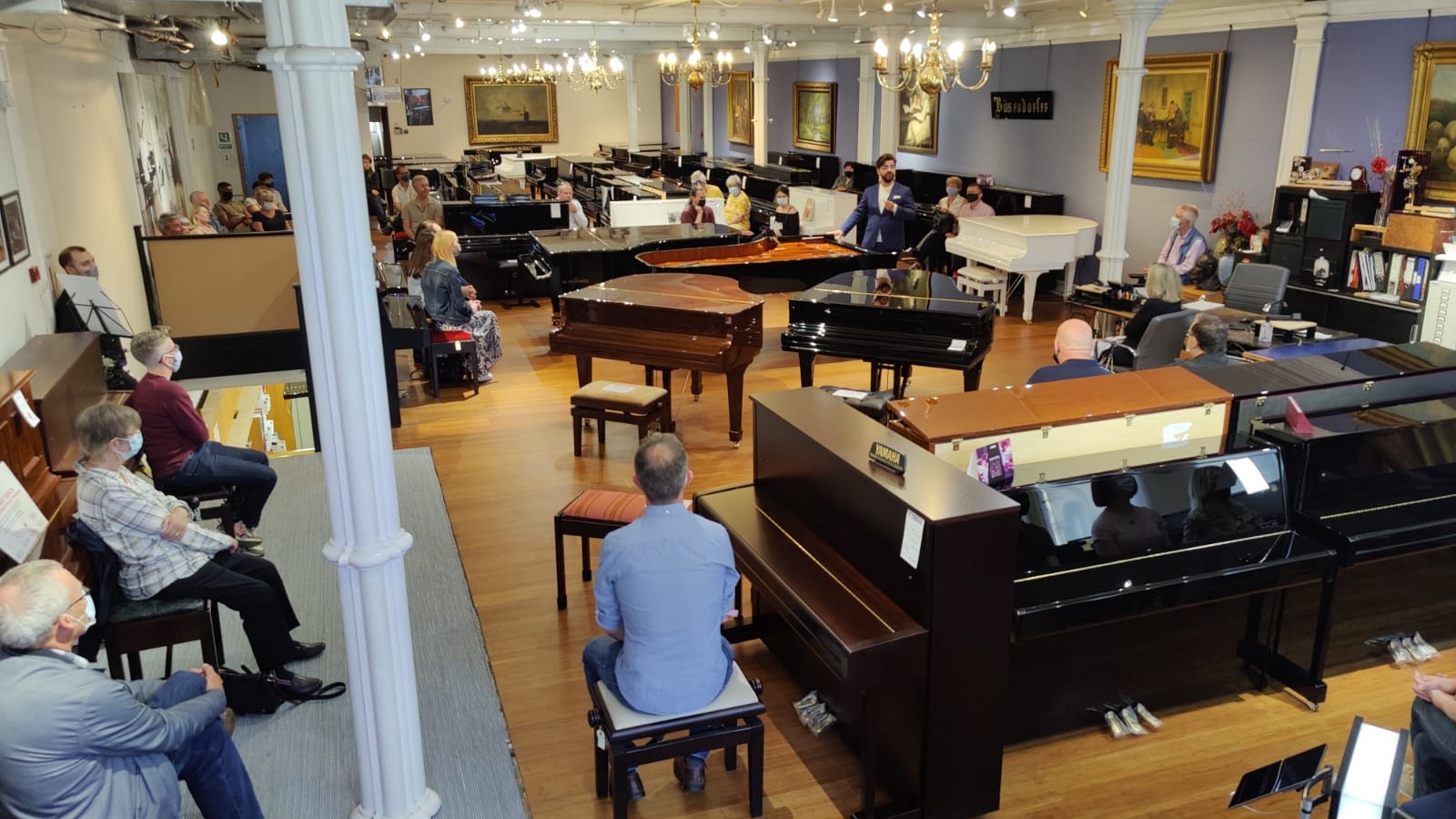 Ahead of his participation in the Franz Liszt International Piano Competition in Budapest in September, American pianist Edward Leung returns to Forsyth to perform a Liszt-centred programme in our newly-refurbished piano showroom. Edward is an international concert pianist and graduate of Princeton University and the Royal Birmingham Conservatoire, has performed with orchestras worldwide and is an avid chamber musician and educator. He has already given a couple of fantastic live-streamed performances from Forsyth this year, one of which you can watch on Live Music Now's Facebook page, so we are excited for our customers to be able to hear him live in person!
This performance is part of our new series of evening recitals in the beautiful acoustics of our vast piano showroom: you can watch the last concert by Daniel Ropota on Facebook. This space has been little-used for concerts in recent years as the sheer number of pianos on display makes it impossible to accommodate a traditional audience seated close together. But the size and layout of the room actually make it ideal for a socially-distanced performance!
Audience members will be asked to spread out throughout the room, so we can't guarantee everyone a good view, but it will certainly be a great sound! Those able to stand may wish to do so for a better view, but piano stools will be available for everyone who wants one, and anyone who needs a seat is encouraged to inform us when booking so we can reserve one for them nearer the piano.
Returning customers will see that we are part-way through a series of refurbishments to our piano showroom, with the work completed so far including newly carpeted and decorated stairs between the ground and second floors, and beautiful strand-woven bamboo flooring throughout the first floor piano showroom – see photo, above!

Programme
Approximately 1 hour
• • •
Programme to include works by Franz Liszt among others

Full details to be announced shortly
• • •
Edward Leung (piano)
Lauded as one of '16 Incredibly Impressive Students at Princeton University' by Business Insider, American pianist Edward Leung has performed solo recitals and appeared with orchestras across North America, Europe, and Asia.
Most recently, he won First Prize and the Felix Marr Award at the 2021 Stratford and East London Music Festival. He has performed concertos with the Atlanta Symphony Orchestra in America, Filarmonica Mihail Jora Bacau in Italy, and Music of the Spheres Ensemble in London, and will be performing with the Orchestra of the Swan next season. He is represented by The Keyboard Charitable Trust in London and Live Music Now UK, and has upcoming engagements at the Laeiszhalle in Hamburg, as well as concert venues across London. He has won all the major prizes at the Royal Birmingham Conservatoire. As a keen advocate for new music, Edward has worked with Louis Andriessen, Samuel Adler, Chris Rogerson, and Nick DiBerardino on their solo and chamber works.
A sought-after chamber musician, Edward is a member of the award-winning duo, Kapoor-Leung Duo, with violinist Usha Kapoor. The Duo has won the 2020 Tunnell Trust Awards, and joined the ChamberStudio scheme as the first ensemble to be mentored by Tasmin Little. Upcoming engagements include Wigmore Hall, Winchester Chamber Music Festival, Ulverston International Music Festival, Wye Valley Music, Marden House Concerts, and a debut commercial recording with Resonus Classics. Edward has also collaborated with some of the most important chamber musicians of today, including members of the Artemis, Lindsay, Elias, and Daedalus String Quartets, as well as Viviane Hagner, Charles Neidich, and Rafal Zambrzycki-Payne.
As an entrepreneur, Edward is the founder of Opus 21, an innovative chamber music collective dedicated to bringing an eclectic repertory of chamber music to Princeton University and beyond. He has curated programmes juxtaposing contemporary works of living composers with traditional repertoire, organised high-profile concerts throughout New York and New Jersey, and managed the financial and logistical elements of operating the ensemble. Hailed by The Daily Princetonian for its 'dramatic, exciting performances' and 'a true need in the Princeton arts community', Opus 21 has formed chamber music collaborations with Harvard and Columbia Universities, and has performed at the Harvard Club of New York, Richardson Auditorium, and the APAP|NYC for the North American premiere of Sam Wu's 'dolphin song'.
Edward received a Bachelor of Arts in the School of Public and International Affairs from Princeton University, where he studied with Francine Kay. Afterwards, he was named the inaugural Aske-Princeton International Fellow at The Haberdashers' Aske's Boys' School in Hertfordshire, England. He received a Master of Music and Advanced Postgraduate Diploma from the Royal Birmingham Conservatoire, where he studied with Pascal Nemirovski.