POSTPONED

Free Lunchtime Concert: Beethoven, Porumbescu, Fauré

John Hutchinson (violin) & Daniel Ropota (piano)
• • •
Forsyth, 126 Deansgate, Manchester M3 2GR
Monday 4 May 2020
12.30pm
• • •
Limited places: please reserve yours via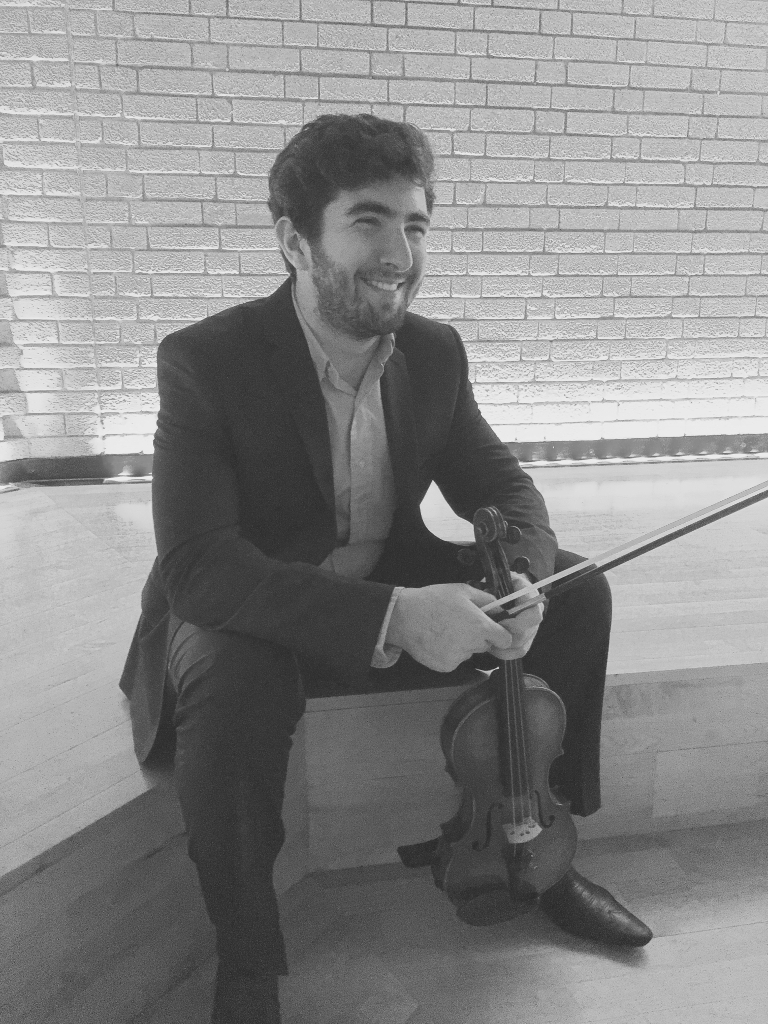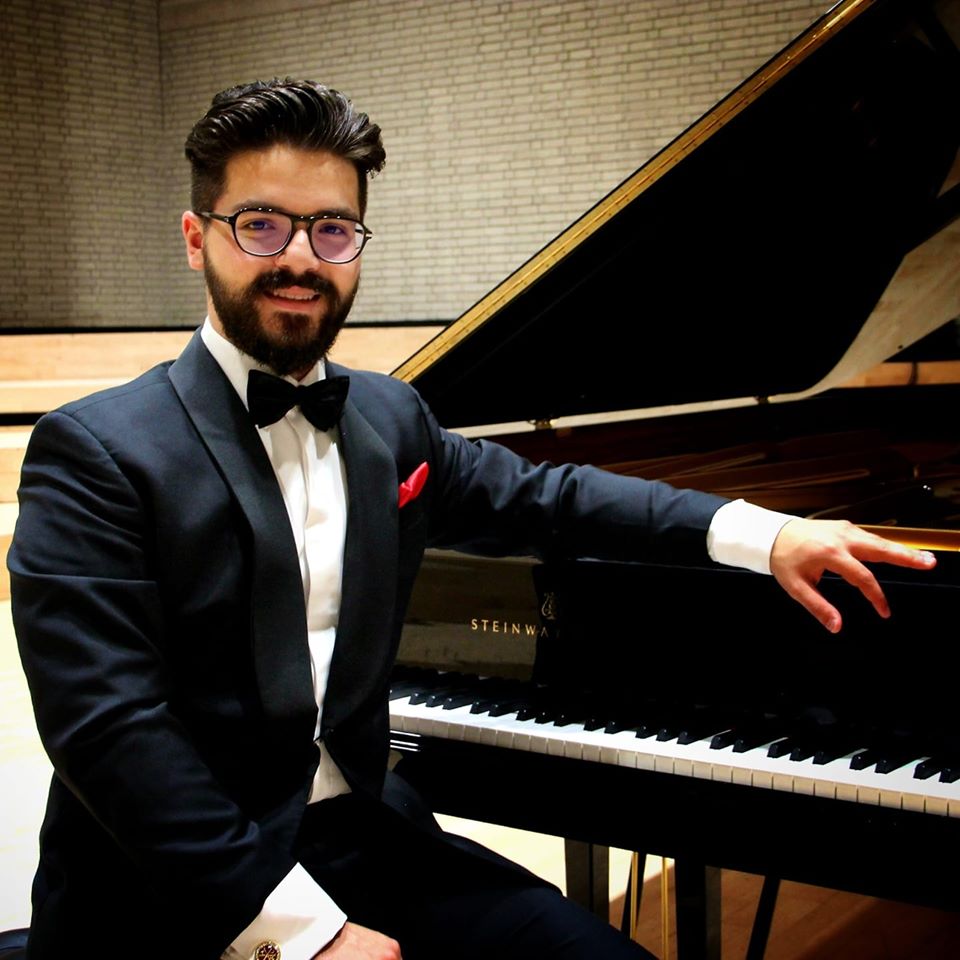 Programme
• • •
Ludwig van Beethoven
Sonata No. 5 in F major for Violin and Piano Op. 24 "Spring"
•
Ciprian Porumbescu
Ballade
•
Gabriel Fauré
Sonata No. 1 in A major for Violin and Piano Op. 13
• • •
John Hutchinson (violin)
English violinist John Hutchinson is a third-generation musician and is supported by Alex Amos to study in London under Dr Remus Azoitei from the Royal Academy of Music. He is an alumnus of the Royal Northern College of Music where he studied with Prof. Benedict Holland. Prior to this, he studied in his home city of Newcastle with Julia Jasinski (Junior RAM), Iona Brown and James Craig. 
As an orchestral violinist, John has performed in such venues as the Bridgewater Hall, The Sage, Symphony Hall, Duke's Hall and Queen Elizabeth Hall working with artists such as Sir Mark Elder, Vasily Petrenko, Elim Chan, Henk Guittart and Vassily Sinaisky. As well as being recently broadcast on BBC Radio 3, John has also been invited to perform as a solo and orchestral violinist at festivals such as the Manchester International Festival, Liverpool International Music Festival, EUROPAfest (Romania) and Festival Orchestre Giovanili (Italy).
As a chamber musician, the RNCM opened up many opportunities for John to play in a range of groups which lead to many performances such as at Chorlton Arts Festival and at the Literary and Philosophical Society of Newcastle. This was possible with guidance from members of the Sitkovetsky Trio, Trio Gaspard, the Chilingirian, Elias and Talich Quartets and Matthew Hunt.
John has been privileged to play in masterclasses with many prestigious musicians such as Yuri Zhislin, Levon Chilingirian, Prof. Mauricio Fuks and Natalia Lomeiko. In 2018 he was chosen to support and coach the strings of the National Children's Orchestra of Great Britain and continues to spread his knowledge with his own class in his home county, Northumberland.
John is thankful to Jonathan Sparey and Florian Leonhard Fine Violins for loaning him instruments in the past and grateful for the support given to him by the EMI Sound Foundation, Middlesbrough Town Council, The Christina Aitchison Trust and The Kathleen Trust.
John plans to commence his master's degree in 2020 and to keep finding the best places to eat!
Daniel Ropota (piano)
Daniel Ropota is a Romanian pianist based in Manchester, UK. Alumnus of the Royal Northern College of Music (Bachelor), Daniel is currently in his first year of the Master of Music course at the RNCM and has professor Helen Krizos as principal study tutor.
He was awarded a scholarship for his first undergraduate academic year (2015/2016) and now he is doing his postgraduate studies under the ABRSM EU Postgraduate Scholarship.
His past years are marked by a total of twenty-four prizes from different piano competitions from countries like Romania, Italy and Hungary.
In 2013, he was awarded by the Education and Training Inspectorate from his hometown in gratitude for his contribution to the prestige of the city of Iași (Romania), by exceptional results at national and international competitions.
He held solo piano and chamber music recitals in festivals such as The George Enescu International Festival (Romania), The Chetham's International Summer School and Festival for Pianists (United Kingdom) and Crescendo Summer Institute (Hungary).
At the age of fifteen he made his debut as soloist and since then he has played with different philharmonic orchestras from Romania, Moldavia and England. He collaborated with conductors such as Olivier Robe, Vlad Conta, Mihail Agafita, Marco Belassi, Juan Ortuño and had the opportunity to play with Manchester Camerata in 2017 in the RNCM conducting masterclass.
Daniel had the opportunity to participate in masterclasses of pianists Stephen Hough, Kathryn Stott, Philippe Cassard, Andreas Henkel, Reto Reichenbach, Csíky Boldizsár, Rostislav Yovchev, Pascal Salomon, Alexandra Dariescu, Josu Okiñena and many others.
Last year he made his London debut at St Martin-in-the-Fields, having been invited by the Romanian Cultural Institute. He finished his undergraduate studies with a concert at The University of Manchester where he performed George Gershwin's Rhapsody in Blue with Gorton Philharmonic Orchestra.