POSTPONED: ABRSM Music Exams at Forsyth
ABRSM have announced their decision to suspend all music exams
in the UK and Ireland from Wednesday 18 March until further notice.
If you have booked an exam at Forsyth for yourself or for another candidate,
ABRSM will process refunds for all exams cancelled by them from 18 March to 4 April.
For more information, please see ABRSM's COVID-19 Update page.
Meanwhile, our doors and telephone lines are open Tuesday – Saturday, 10am – 5.30pm,
and we are always open at www.forsyths.co.uk!
• • •
ABRSM Music Exams at Forsyth
Forsyth, 126 Deansgate, Manchester M3 2GR • [email protected] •

0161 834 3281



Saturday 14 March 2020 • Saturday 21 March 2020 • Saturday 28 March 2020

We are looking forward once again to welcoming candidates and their families, friends, teachers and accompanists to Forsyth for their ABRSM music exams in March and April. Having taken these exams ourselves, we know how nerve-racking they can be, so we aim to help candidates feel as comfortable and relaxed as possible.
You can now choose to take your exams at Forsyth!
This month, ABRSM launched its new online exam booking service, which for the first time
allows candidates, parents and teachers to choose their exam date and venue!
When you take your exams at Forsyth, as well as the friendly and familiar surroundings, you will also have the advantage of playing – or being accompanied – on high-quality Schimmel pianos: in the warm-up room, a fine Wilhelm Schimmel W118T Academy Upright Piano; and in the exam room, a superb Schimmel International I212 Recital Grand Piano!

Book practice sessions in the exam room!
You can book to practise in the very room and with the very piano
– a beautiful Schimmel grand – that is used for the exam!
£18 per hour, or £16 per hour when booking four hours or more
(not necessarily in a single session)

Mondays – Saturdays: 9am – 5.30pm • Sundays: 11am – 5pm
Bookings: 0161 834 3281, ext. 604 • [email protected]
On exam days, as well as ABRSM's own steward, Forsyth's staff will be on hand to make sure you know where to register, wait and warm-up, show you to the exam room, answer your queries and help in any other way we can. During previous exam sessions we have been glad to lend candidates sheet music if they've forgotten theirs, tune their instruments, fix sticking keys and valves, replace broken strings – and even stand in for a missing accompanist at 10 minutes' notice!
If you would like to speak to us in advance about what to expect on the day, please feel free to give us a call on 0161 834 3281, or come in to the shop and see us!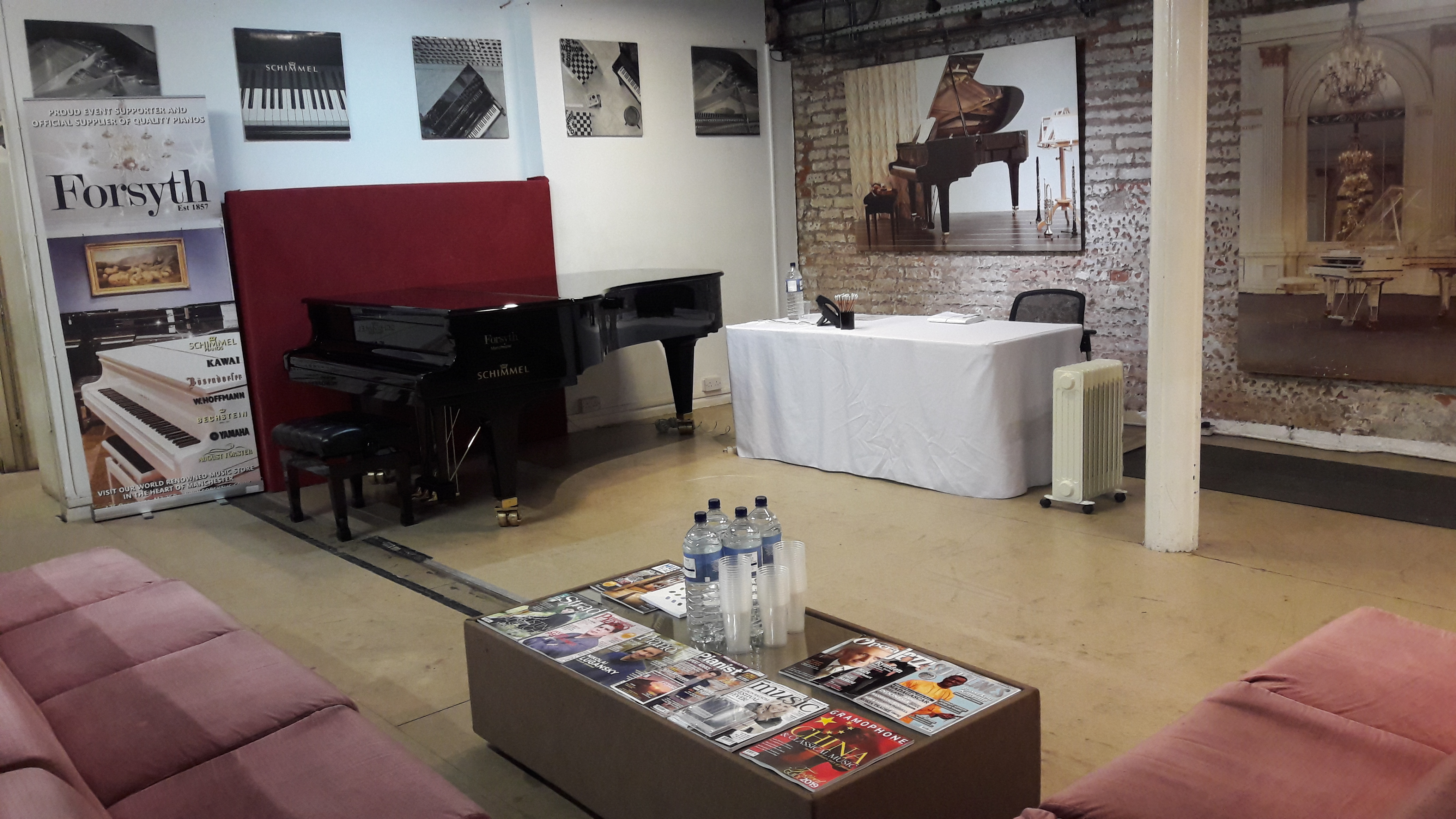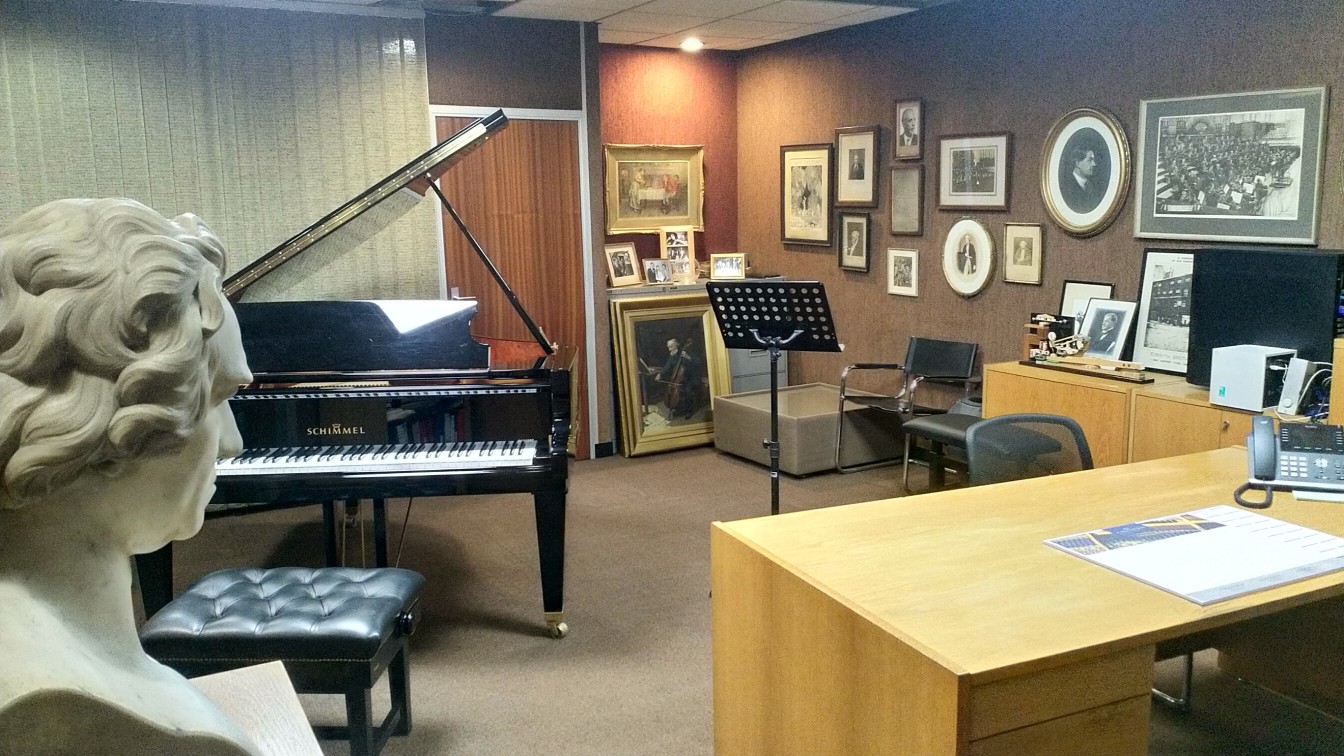 Above, left: the waiting area. Above, right: one of our teaching rooms set up for ABRSM examinations, under Beethoven's watchful eye!